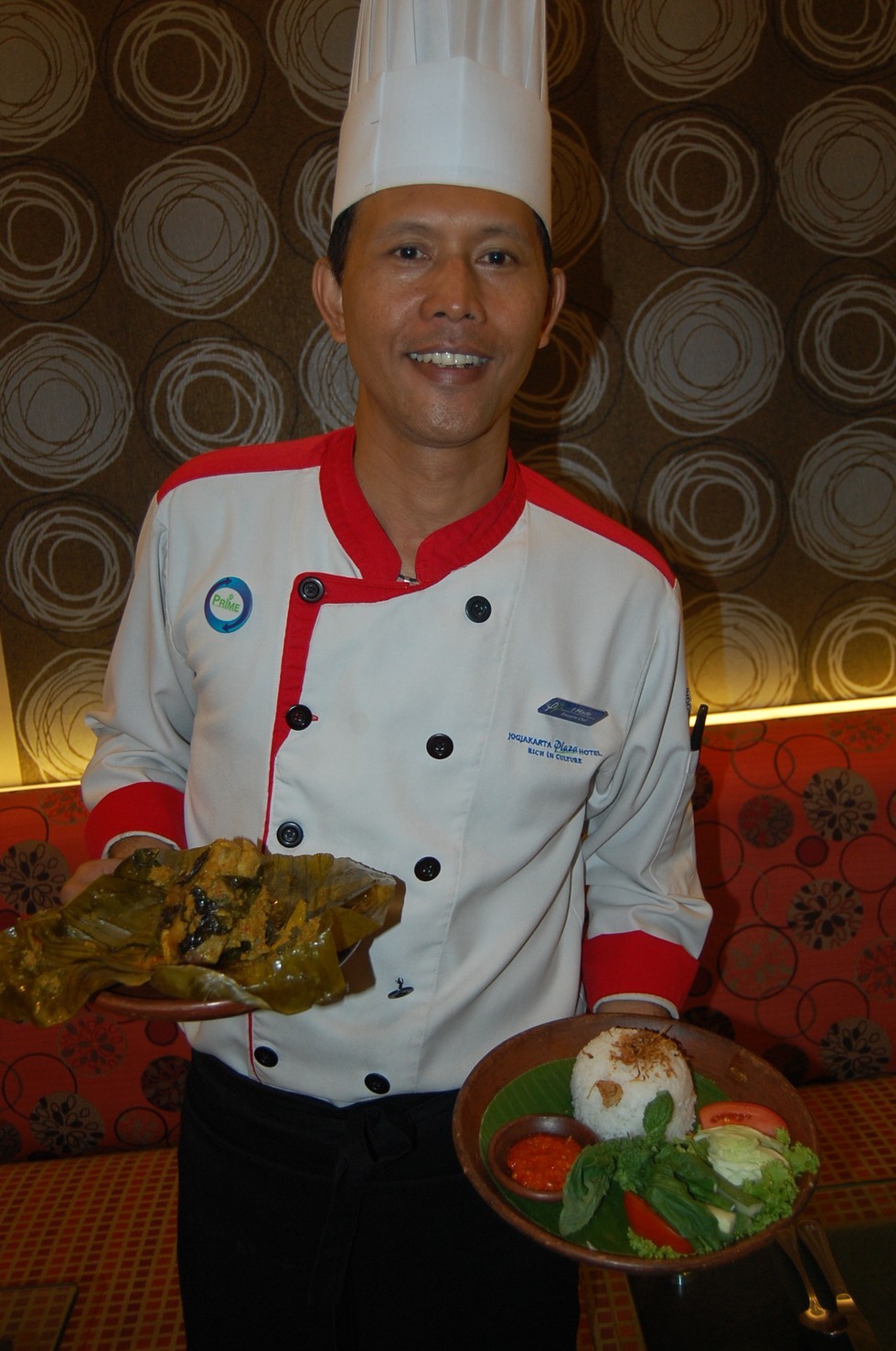 Chef I Made Witara – The Forefront of Indonesian Culinary Heritage and Culture
Published 10 December 2013
Chef I Made Witara, or known as Chef Made, is the Executive Chef of
Jogjakarta Plaza Hotel
.  He is also the Chairman of Indonesian Chef Association (ICA) Jogjakarta Chapter for the period of 2012 – 2017.
Jogjakarta.Co chatted with Chef Made recently to learn about him, and to find out what his secret of success, and what is he doing when he is not working…
Q - What is you role as Chairman of Indonesian Chef Association?
A - To improve the awareness of the diversity of Indonesian Culinary, and to create awareness among local chef to promote Indonesian culinary at their place of work.
Q - What is your key ingredient to success?
A - If you do something do it with your heart.  Do not start with expecting big Reward or big result, if you do things with your heart and keep doing it every day, good result and reward will come!.  If the reward or result is not like what you expected, at least you have done something that you love doing it.
Q - What drives you to do what you are doing know?
A - Passion, there are no other word that can describe why I love doing what I do today.  Working as Executive Chef required not only skill, but also the ability to set priorities, attention to details, and always creating positive attitude to all team members.  And to be able to do that, it's required Passion, you can have long history of working experiences, but if you do not have passion you will not last in this business.
Q - What are you doing if you are not working?
A - Riding my bicycle.  There is a place in Kaliurang region where I used to bike with friends, the scenery is stunning, and challenging.  I used to go there in the weekend or when I am not working.  Gardu Pandang Merapi (Mount Merapi Watching Tower), and Museum Ulen Sentalu are among my favorites spot in Kaliurang.  But the most important of all – Sop Pak Min (Restaurant Pak Min's – served different kind of clear chicken soup).